Kless Myers Golf Management, LLC was formed by PGA Professionals Philip Kless and Andrew Myers. Our mission is to offer an enjoyable recreational golf experience to all patrons and their families. We will do so through the service of PGA Professional leadership in the hiring and training of competent staff that is prepared to meet the needs of all guests in a most efficient and pleasant manner. In achieving the financial goals associated with moderate growth and annual profitability, we strive to provide value while exceeding the expectations of a careful consumer.
The PGA Professional owner/operators of Kless Myers Golf Management have extensive experience in managing golf environments with multiple priorities and functions. Currently our company has completed our 10th season for the total golf and grounds operation at the 18 hole Lyndon Golf Course, Fayetteville, NY.   We are also through our fifth season at Sunset Ridge and second season at the historic and private Owasco Country Club in Auburn NY.  From 2015 through 2017 we were tasked with the complete turn around and image overhaul of the underperforming golf operations of the three Monroe County Parks Golf Courses in Rochester NY (Durand Eastman, Churchville and Genesee Valley). In three seasons rounds and revenues increased by over 30% and now enjoy excellent standing in the Rochester Golf Community due to our efforts. The cart path and parking lot renovation at Sunset Has been a huge improvement and we are excited for year six of ownership at the Sunset Ridge Golf Club and very happy to have returned the club to a prominent place in the CNY golf community!
http://www.klessmyersgolfmanagement.com/

Andrew Myers, Certified PGA Professional, Owner
Andy Myers began his golf career at Turning Stone Resort & Casino in 2008 as a locker room attendant, outside services attendant and pro shop attendant at The Atunyote Golf Club before being promoted to Assistant Golf Professional & Tournament Coordinator in November 2009. Andy enrolled in the PGA Professional Golf Management Program in September of 2009. While working at Shenendoah and Kaluhyat Golf Clubs, Andy completed all levels of the Professional Golf Management Program, passed the Player's Ability Test and was elected a Class A PGA Member in March of 2011. Andy has also completed all 7 Certified Professional Programs in the areas of retail, golf operations, ownership & leasing, executive management, general management, instruction and player development. He is one of a handful  of PGA Professional to hold all 7 certifications.  He has a Bachelor's Degree in Education and Master's Degree in Instructional Design from Syracuse University. Andy's philosophy on teaching is tailored to each student and is based on physical abilities and personal goals. He believes in a natural golf swing, driven by the big muscles in the body to create maximum club head speed and contact consistency. Andy believes it is extremely important for the player to understand the causes for various types of results so that practice is productive and leads to the overall performance the student desires. Andy has taught players of all skill levels and ages, from juniors to fellow PGA Professionals.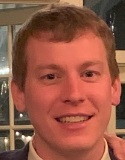 Philip Kless, Class A PGA Professional, Owner
Philip Kless is a PGA Golf Professional and owner/ operator at Lyndon Golf Course.  He holds a Bachelor of Science Degree in Business Management and Resort and Tourism with a specialization in Professional Golf Management from Coastal Carolina University. He was first team All County Golf in his high school, and was captain of both golf and varsity basketball teams. His career has given him the opportunity to gain extensive experience in the golf industry in both inside and outside operations. Phil has directed tournaments which included organizing pairings and skills challenges, managing tournament operations staff, enforcing rules and regulations for course governance, supervising guest check-in and reservation processes as well as pro shop management. He also skilled and trained in club fitting and golf instruction. The game of golf lets him share his passion and knowledge through lessons, which teach fundamentals. He also likes keeping instruction simple and easy to understand so that a fun atmosphere is created. Phil will work with each student to design a personal improvement program to help them achieve their golfing goals.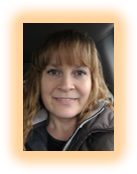 Rose Thompson, ACF Executive Chef
Chef Rose Thompson returns to Sunset Ridge Golf Club for the 2023 season as our Executive Chef.  Rose has worked with us since 2018.  Rose continues to evaluate and improve our restaurant and banquet menus and her fish fries in summer are not to be missed!  Chef Rose has grown from humble beginnings.  She was exposed to a wide range of cultural backgrounds in her childhood and credits her culinary range to the many teachers who welcomed her into their kitchens throughout her life.  Rose loves creating special dishes that bring back fond memories of those experiences.  Her greatest inspiration has drawn from a woman, affectionately named "Grandma Lee".  Grandma Lee taught her how flavors can work together and they spent many days experimenting with new flavors and traditional recipes to make them even better!  These experiences led Rose to pursue a new career in the culinary arts.  She earned her degree in Culinary Management from Onondaga Community College.  Rose  has combined her love of cooking with her love of fishing and hunting to create award winning fish and game dishes in the CNY area.  She is a member of the American Culinary Federation and is currently working on achieving certified status.  Rose is excited for the coming season and looks forward to seeing everyone!

John "J" Yanchisin, GCSAA Superintendent
John (J) Yanchisin is returning for his 4th season as our superintendent at Sunset Ridge. He has worked Kless Myers Golf Management since 2017 at Lyndon Golf Course where he jumped right into improving the greens. J got his start in the 80's as an assistant superintendent at Bellevue Country Club and has managed such courses as Beaver Meadows and Radisson Greens. He also was part of the construction and grow in crew at Timber Banks.
J attended SUNY at Cobleskill and majored in recreational land management and received a bachelor of science from West Virginia in recreation and park management. He also attended the turfgrass management short course at Cornell University.
When he is away from the course, J enjoys spending time with his family. He enjoys outdoor activities, watching college sports and attending the races at the local short tracks. J is also an assistant scout master and member of his troop's aquatics staff and teaches non-swimmers during the winter  months.
John is looking forward to continuing to improve Sunset Ridge and providing outstanding golf conditions. His motto is "always improve"!