Foresight Golf Simulators – Hours and Rates
We are excited to offer a new golf simulator experience featuring the Foresight GC Hawk Launch Monitor which offers the most accurate performance data available.  These are perfect for serious golfers looking to keep their game sharp or golfers looking for a fun time with friends.  Our simulators offer hyper-realistic true to life play on 400+ different world-class courses including Augusta, TPC Sawgrass, Bay Hill, Shinnecock, Seminole, Bethpage Black…..too many to list!
Hours (subject to change):
Monday – Sundays 11 am – 9 pm
(The last tee 1 hour tee time is 8 pm)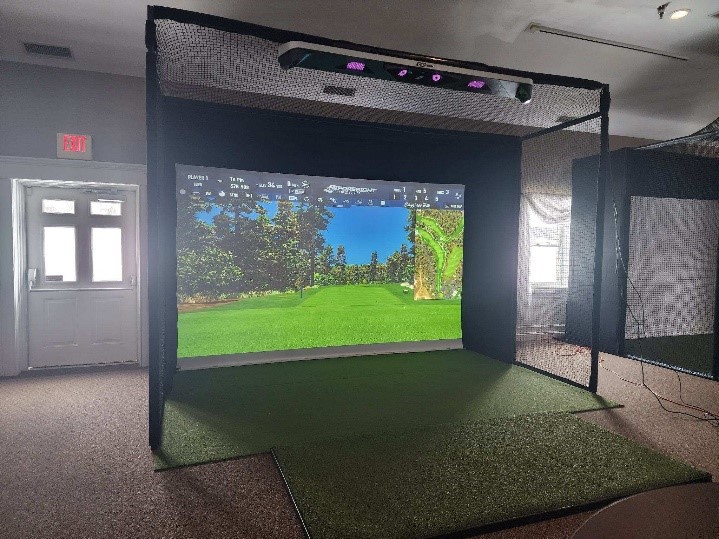 Rates
Owasco, Sunset Ridge or Lyndon Members:
First Hour $50 and $40 each additional hour – 7 days per week
Non-members:
Monday – Thursday First Hour $50 and $40 each additional hour
Friday – Sunday First Hour $60 each additional hour $50
Single Player:
$30/hour
Range Time (Driving range mode only):
$20/ half-hour
Walk-ins accepted on a space available basis.
Multi-play program:
Buy 4 of any type of simulator time and receive the 5th for free! For example buy a package of 5 weekend 1 hour reservations (a $300 value) and pay for only 4 weekend 1 hour reservations ($240). Save 20%. The multi-plays are available for Public and member pricing on weekdays or weekends and can be used for multiple hour reservations anytime you want!
Public Weekend 1 Hour Multi-play pass $240
Public Weekday 1 Hour Multi-play Pass $200
Member 1 Hour Multi-Play Pass $200
Single Player 1 Hour Multi-Play Pass $120
Range Only 1/2 Hour Multi-Play Pass $80

Reserve your space online or call 315-707-4503, Questions? Please call or email to info@sunsetridgegolfclub.com for more information.