---
2019 Member – Guest Results
Congratulations to our 2019 Men's Club Champion Brian Eisenberg and our 2019 Ladies Club Champion Nancy Schmidt.  Well played!
Other flight winners included Dan Prior (Gold tee) and Dave Powlina (Green tee)
---
2018 Member – Guest Results 
Congratulations to our 2018 Member – Guest winners:
A flight: member Dave Martin with his guest Greg Golding
B flight and overall champs: member Joe Fletcher and his guest Jimmy Fletcher.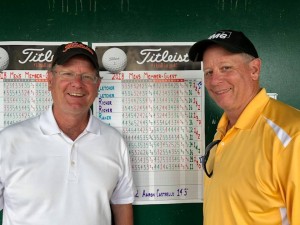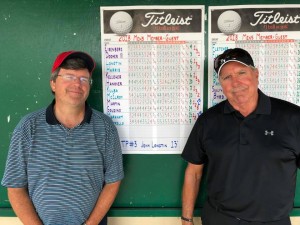 ---
2018 Club Championship Results
Congratulations 201 Club Champion
Brian Eisenberg (158)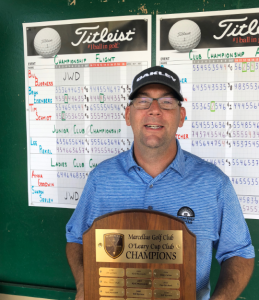 A Flight
Low Gross – Dave Martin (158)
Low Net – Joe Powlina (141)
B Flight
Low Gross – Hugh Foy (163)
Low Net – Micheal Cabrinha (134)
Senior Flight 
Low Gross – Pat Herron (149)
Low Net – John Cosgrove (131)
Delvecchio Cup (low net all divisions)
Hugh Foy (131)
Ladies Flight
Anna Goodwin (97)
Junior Flight 
Lee Piekiel (183)