Update for 3/28/2020
We are continuing with walking-only using our lockbox for $10 unlimited. 2020 paid members can walk at their leisure. Please remember all of the social distancing guidelines that we put in place yesterday (below) which allow us to allow you to play. The threat of COVID-19 is very serious and we insist that you take it seriously as well.
As we continue to monitor and adhere to all Local, State and National guidelines in regards to the COVID-19 outbreak, we are regularly updating our customers to keep all golfers as safe as possible.  As of this notice, outdoor recreation in open spaces is still allowed and encourage by the CDC as well as state and local government.  The value of fresh air, sunshine and physical activity is very important to our health and mental well-being.  To that end we will allow walking-only play at Sunset Ridge Golf Club with the modifications to the operation and golfer behaviors outlined below.  We will be conforming with the NYS on PAUSE mandates by closing the building to any public access.  When conditions permit we will allow riding carts with additional operational modifications to come.  The recent snow melt prohibits riding carts at this time.  Our Lyndon Golf Course will have carts available starting 3/26/2020.
Operational Modifications:
We will operate from the lock box by the pro shop door. This is an honor box situation and the recommended minimum cash donation is $10 but we certainly appreciate any support provided in excess of the minimum.  Current paid-in-full 2020 members are allowed to walk without donating.
Consider at least 3′ gimmes to limit contact with commonly touched areas like the hole.
Please leave flag sticks in the holes. Do not touch them.
There are no ball washers or rakes on the course.
Golfer Expectations:
Obey Social Distancing and safe distances at all times.
Practice good hygiene.  Personal hand sanitizer recommended to be used frequently throughout your round.
Make responsible decisions based on your personal risk profile on whether to expose yourself to others at the course.
If you, a family member or someone you've been in contact with has any symptoms or is not feeling well, please do not visit the golf course.
During this heightened alert period, we will continue to monitor the recommendations by the CDC, local, state and national authorities and keep you updated if anything changes at the course.
Thank You for your patience, support and understanding as we try to make the best of this challenging situation.
We are now booking outings and events for the 2020 season. We are also accepting new leagues for 2020. Come out and experience the best semi-private golf in CNY at Sunset Ridge! Give us a call 315-707-4503.
The course is always open for unlimited walking year round for only $10 in our lock box at the pro-shop door. 
 Call us at 315-707-4503, follow us on facebook or check our website for the latest updates. 
---
We offer gift cards, lessons and multi-play passes through our online store all with email delivery.
Sunset Ridge is the best Semi-Private Course in all of Central NY. New members can still save 10% – ask us how!
---
Sunset Grille  can be customized for any event, including: • Meetings • Baby showers • Banquets • Fundraisers • Graduation parties • Reunions • Weddings • Rehearsal dinners
Click below for more information!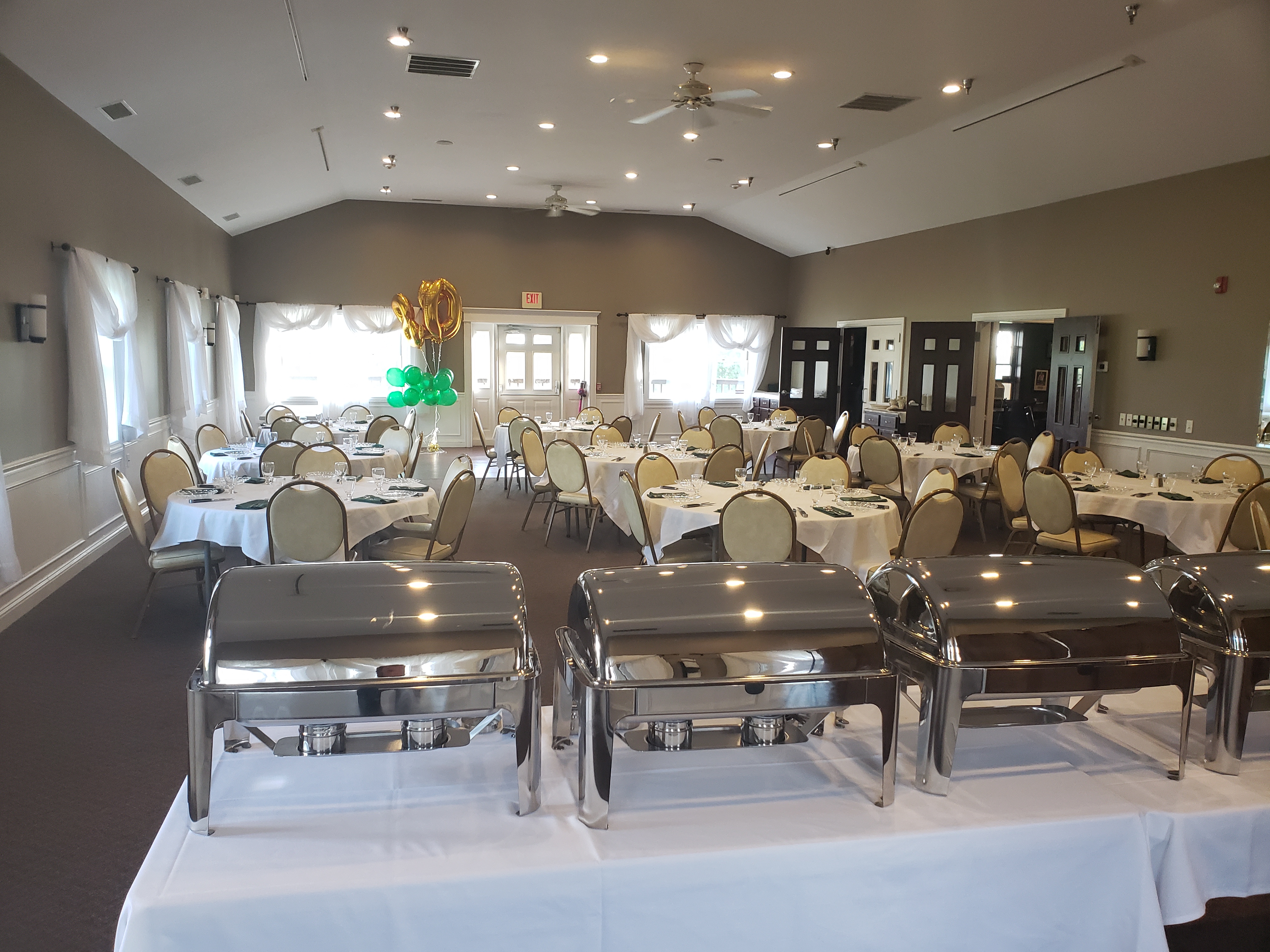 ---